GRUMPY Sticker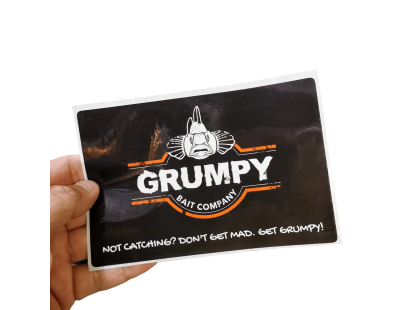 Product Code:
G00-STICKER64
Dimensions:
6.00in x 4.00in
This grumpy sticker is a high gloss, permanent mount, 6" x 4" sticker that can be applied to any smooth surface including:
Tackleboxes
Fishing Huts
Coolers
Refridgerators
Automobile Windows
Boats
Storage Boxes
Computer Cases
Tagline: Not Catching? Don't Get Mad. Get GRUMPY!
There are no reviews for this product.